Workshop Mentor is designed to minimise the amount of editing you'll need to do on your videos. That said, there may be times when you'd like to make small tweaks to your videos.
You can trim your clips directly from Workshop Mentor by selecting a clip and hitting the 'Edit Video' button – you can then just drag the handles underneath the video to select a portion of the video and press 'Save'.
In a future update to Workshop Mentor, you'll also have the ability to combine multiple videos into a single clip directly within the app. For now though, there are a variety of dedicated editing apps available that will help you get the job done.
Combining clips using your phone (coming soon to Workshop Mentor)
Rather than importing your footage into a heavy piece of editing software on your computer, it's possible to make simple edits straight from your phone:
On iPhone or iPad (iOS)
Search "Splice Video Editor" in the App Store and download "Splice by GoPro" for free
When combining video clips using Splice:
Press the plus sign in the top right-hand corner to add a Project

Add the video clips you want to join together

Skip adding backing audio

In the Project settings, set the 'Format' of your new project to 'Portrait'

Set the 'Default Transition' to 'None'

Set 'Outro to 'Off'

Set 'Photo Motion (Ken Burns)' to 'Off'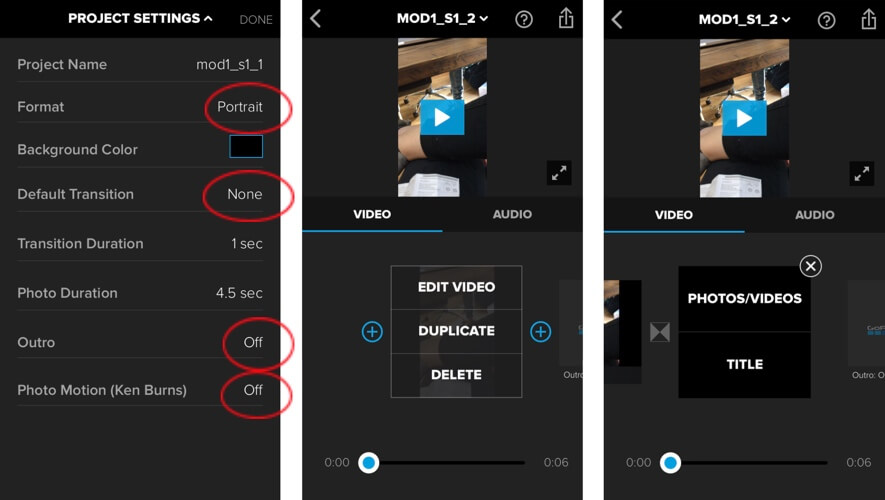 If you want to add a video clip when you're in the video editor, tap on the square image of the clip until and it will cover the image with 'Edit video, Duplicate, Delete' buttons, and have two plus icons either side. Wherever you'd like to add the clip, press the plus sign, and you can add another video.
On Android
Search "Timbre" in the Google Play Store and download "Timbre: Cut, Join, Convert Mp3 Audio & MP4 video" for free.
To combine videos using the Timbre app, scroll down to the video options and tap on 'Join', then select the video clips you'd like to join together.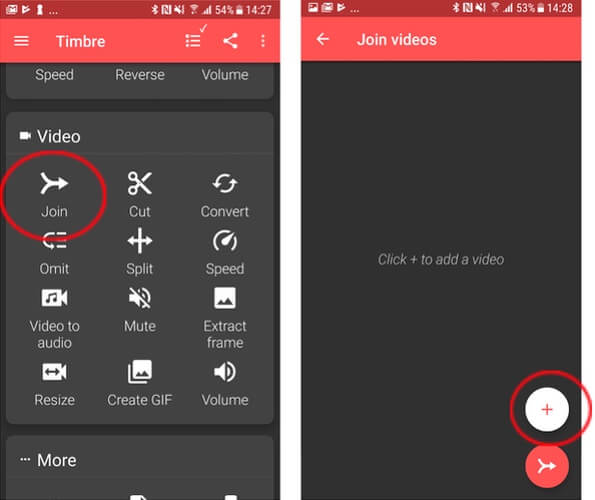 Editing when using your own camera equipment 
If you're using your own camera equipment, then you can use any desktop editing software to produce your clips. Just bear in mind that all clips must be in portrait orientation (1080x1920 pixels) and that clips must currently be uploaded via the Workshop Mentor mobile app (a desktop-based solution for this is in the works!).