Your Course Builder
In your course builder, you can view the overall structure of your course in one place, add units and sessions and drag and drop to move content around.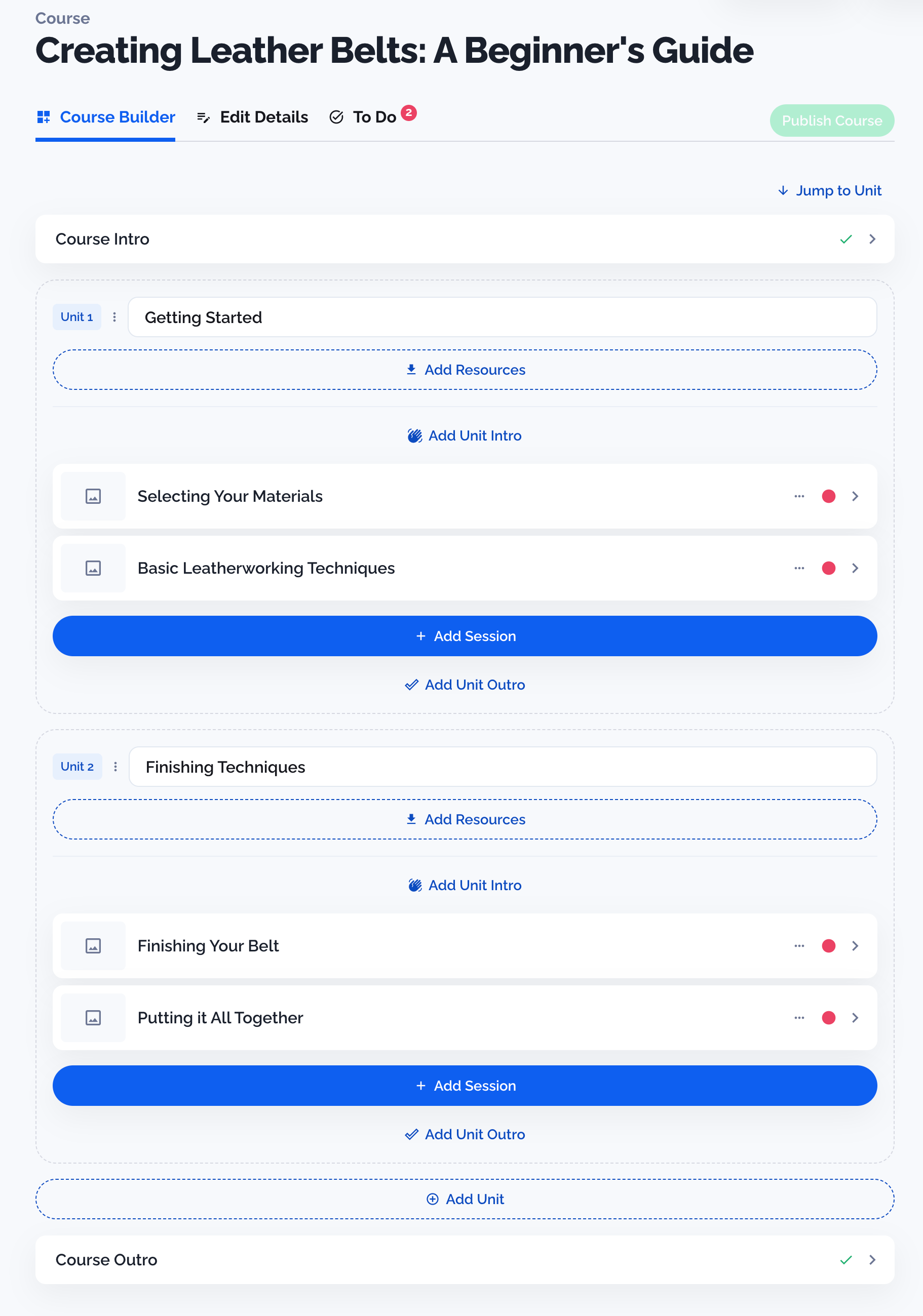 Units are groups of sessions and can be used to organise your content so that certain topics each have their own section, or so a group of sessions can be unlocked one week at a time.
Your Session Builder
For our full guide on How to Create Your First Session, click here.
Sessions are just like lessons, where you'll guide your the people on your course through a new skill, set of concepts or a task.
In your course builder, click '+ Add Session' to create a new session.

Sessions are made of 'steps' (groups of content) and 'bits' of content (video clips, audio files, images or plain text).
Stepper View
When you open a session, you will see the Stepper View. This view lets you film and upload content one step at a time, directly from your webcam or by using your phone.
Select your media type for this bit.
Film or upload your content and write some supporting summary text
Once you've uploaded your media, 'Add a Bit' or 'Add a Step' to continue building your session.
Outline View
The Outline View lets you view your session course structure as a whole, so you can move steps, delete content and upload multiple videos at once.
Move Steps
Click on the step number to drag and drop it to its new location within your session.

Delete Bits

We'll ask you if you're sure before deleting anything.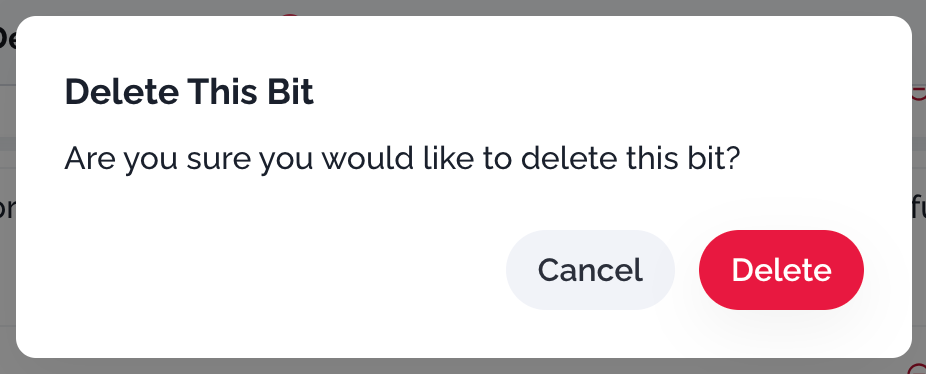 Deleting Steps
Deleting a step deletes the step and all of the bits of content within it.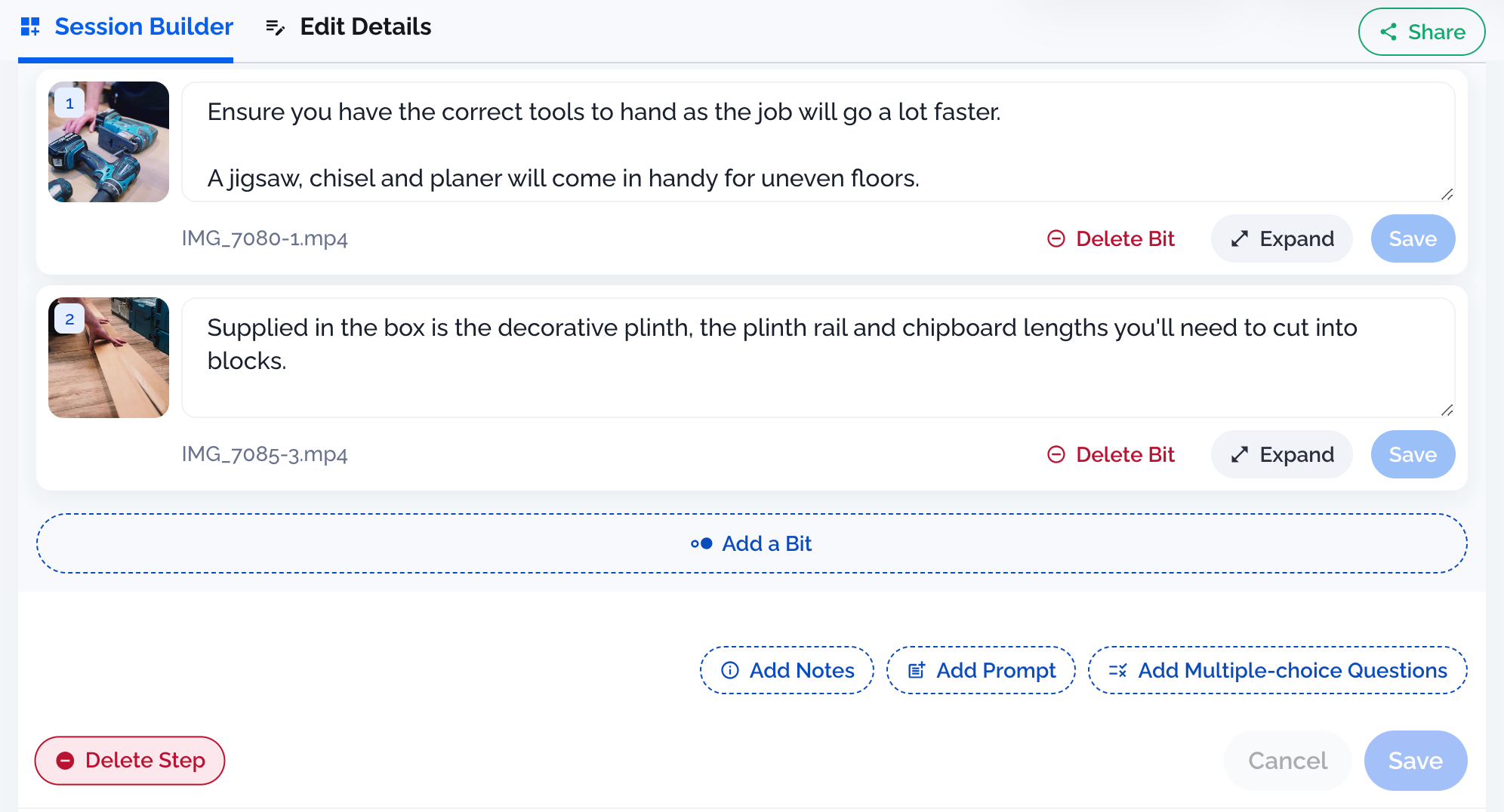 We'll ask you if you're sure before deleting anything.

Batch Upload Content
If you have a bunch of videos, audio files or images ready to add to your session, you can upload them in batch using our batch uploader feature.