Choose your topic niche
If you already have an audience online, here are a few suggestions to help you choose a course topic that will be successful for your target audience.
📈 Review analytics insights to find out what type of content has been successful
🗣 Review your comments sections to gauge interest in specific topics, what people want to learn more about from you
❓ Send a survey to your audience to ask them if they would be interested in an online course and what topic they would most benefit from learning about
🕵️‍♀️ Conduct some SEO keyword research to gauge current trends and areas of opportunity
Plan your online course structure
Use our AI Assistant online course plan generator tool to create a full course structure in 5 minutes – Plan My Course Here.
Start the conversation and answer 3 quick questions to generate your online course plan!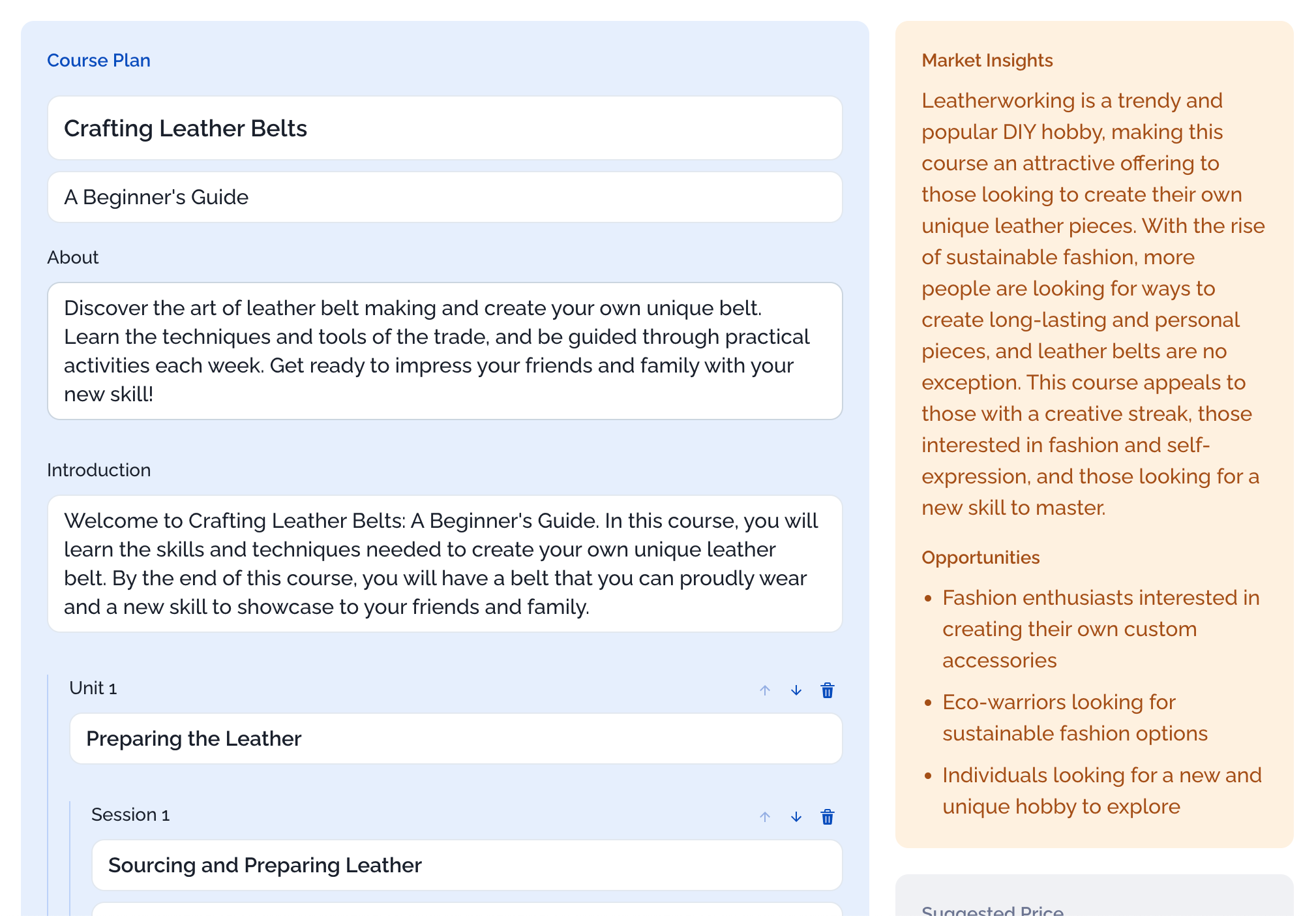 Once your plan is generated, you can start building your course in Steppit for free:
Click Sign Up on your course plan page
Click Return to My Plan
Click Build Course on your course plan page.